Our Services
We at Medical Weight Loss Fort Lauderdale and Medical Weight loss Boca Raton have been practicing non-surgical Bariatric Medicine for over 35 years. There are many ways or plans that use many different methods for overweight people to lose weight. We aim to achieve a comfortable weight loss for each individual. There are many diets, exercise programs, or fads of one kind or another trying to achieve weight loss. Programs at Medical Weight Loss Fort Lauderdale and Medical Weight Loss Boca Raton are geared to each individual specifically. Mostly it is the use of appetite suppressants to decrease hunger and therefore to be able to cut down on the amount of food eaten. These are the FDA approved phentermine, diethylpropion or phendimetrazine. This make it easier to limit calorie intake by eating less without the idea of "dieting". Following a low sugar and carbohydrate eating plan is recommended since it is a life long change. Exercise is mostly important for keeping in shape since it is rarely used for weight loss alone. As an added convenience we offer Botox as well.
The weight loss programs we use include, and are not limited to, B12 injections and appetite suppressants. Dr. Harris will determine the best program for you during your consultation. So if you're still searching for that special service that can help you lose weight, contact us right away for our free consultation. We look forward to hearing from you soon.
Please click here for descriptions of appetite suppressants.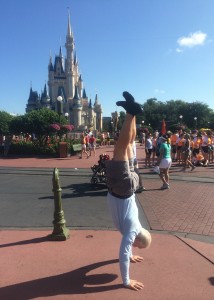 Request An Appointment
Stop waiting! The time is now.
FREE consultation, it's fast and easy.
Business Hours
Boca Raton
Wednesday: 9:00 AM – 5:30 PM
Fort Lauderdale
Tuesday: 9:00 AM – 5:30 PM
Thursday: 9:00 AM – 5:30 PM